Why Omni Interactive Advertising?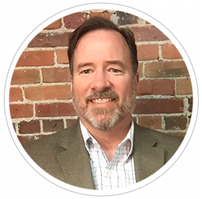 Partnering with Omni Interactive Advertising provides three big benefits to our clients:
1) We provide them with the talent to execute their ideas
2) We manage the talent to meet all of their advertising goals.
3) Our clients are freed-up to work on other aspects of their business.
When asked what makes Omni Interactive different from other online marketing agencies, Founder and CMO Kevin Kielty responded:
"To stay in front of all the technical/market changes in the online advertising space it makes sense to consolidate your core competencies. We specialize in advertising for online retailers. We are not a full service agency offering all services to all types of businesses. We manage an ecosystem of platforms and media which are largely dependent on each other. We create, manage and optimize the search terms, the text ads, the landing pages and the re-marketing display ads. We control where people go on your website initially and where they go when they come back. We deliver superior continuity in messaging across devices and channels so your brand's reputation is consistent. We like to say: Your Brand + Your Product x Everywhere your customer goes on the internet = Sales".
Omni Interactive Advertising provides outsourced managed advertising services for national and global online retailers. Our service areas are Paid Search Management, Website Conversion Optimization, Display Advertising and Re-marketing. We are one of the few online advertising companies delivering a suite of services not previously available to companies spending between $6k and $20k a month on advertising. Kevin Kielty summarizes what a new client can expect:
"We receive guidance from our client's on business objectives, ad budgets, product knowledge, industry trends and performance goals. New clients who were previously managing their own AdWords accounts typically see a 30% lift in sales after the first couple of months. At Omni we form a strategic alliance with our clients. We plug the missing positions in their marketing staff. Your company is assigned a small team comprised of a Senior Marketing Director, Paid Search Analyst, Copy writer and Graphic designer. We concentrate on the technical aspects of managing advertising platforms such as Google AdWords, Bing/Yahoo AdCenter, Shopping Ad datafeeds and the graphic design for display advertising."
Omni Interactive Advertising is based in Apex, NC, a small town of 42,000 people, voted the #1 place to live in the United States by Money Magazine in 2015. Our area has three major colleges and boasts a thriving community of technical talent as well as Research Triangle Park. We look for long term, mutually beneficial, business relationships. We work with our customers to grow their businesses and we grow with them. Call or email us today to discuss your project.